Starting out as a laborer doesn't mean you have to stay there. Our construction jobs, hiring opportunities and career paths offer room for growth training to help you develop a high-paying career.

Safety first, always.
We understand how scary it can be to wonder if you're truly safe on a job site. So we make sure you have all the tools, training, and equipment you need to stay safe. We're so fanatical about safety that we empower every single employee to stop work on a project if they feel something is unsafe or incorrect. And everyone has the CEO's phone number. Safety on a job site is that important. For truly safe construction jobs, hiring people who are on the same page is key. After all would you really want to work with someone who didn't feel the same way?

You should be able to trust the word of your employer.
This is a family business, so we treat our people like insiders. You won't have to worry when your paycheck will arrive, and you'll know what's going on throughout the company. At Bray, every employee's voice matters. Our construction jobs hiring goal is always to find true partners for our company. So whether you have an idea on how to improve something or you have a problem, we want to listen and address it.
Downtime sucks. So we keep it to a minimum.
We know how frustrating–and costly–downtime and work delays can be. We're able to avoid much downtime because our fleet is continually monitored, and we address repairs quickly. You'll be working with current equipment and great technology to help do your job easier.
As an employee, you can expect:
Training and resources to keep you safe and build a successful career

Co-workers who do what they say they'll do. We don't put up with BS.

Excellent benefits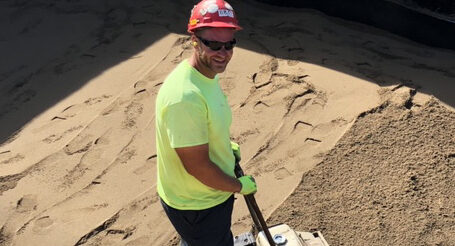 "I personally wanted to say thank to your foreman and the staff at Bray who promote a
zero injury culture.
"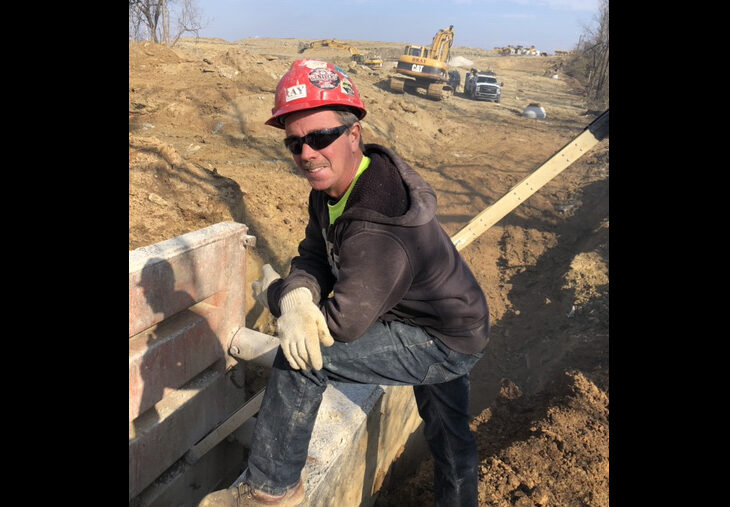 "I would like to take a moment to express my appreciation and satisfaction in having worked with the fine people at Bray. Everything I have encountered associated with them has been top notch from the folks in the office to the folks in the field."
Nick Calzo
Project Supervisor

Want to join our team?
We're looking for passionate, reliable people with all levels of experience for the following positions. Whether you're an undergraduate, recent grad, or seasoned pro, you can have a career at Bray.
CONSTRUCTION JOBS: HIRING FOR THESE OPEN POSITIONS
Equipment Operators/Heavy Equipment: Operate Track Hoes, Track Loaders, Bulldozers, Skidsteers, Mini Hoes, Articulating Off Road Trucks
Laborer: Checking Grade, Flagging Traffic, Manual Work, Installing Erosion Controls
Mechanic: Inspect, Repair, and Provide Routine Maintenance for Heavy Equipment
Pipe Layer: Assembling, Connecting, and Constructing Pipe Systems for Storm Sewer, Sanitary Sewer, and Water lines
Specialty Contractor
Truck Driver: Hauling Aggregates and Soils Over the Road and Assisting Jobsite Logistics
Underground Utilities
Foreman: Assign Daily Duties for Labor and Operators, Monitor Production, Material Deliveries, Keep Time Cards, and Manage Daily Paperwork
Superintendent: Manage Subcontractors, Assign Daily Duties for Labor and Operators, Monitor Production, Material Deliveries, Keep Time Cards, and

Manage Daily Paperwork
Any resumes received will not be considered as applications for employment until the individual is selected for an interview.
Equal Employment Opportunity
It is the policy of Bray Construction Services to pledge its full support to equal employment opportunity for all persons without regard to race, color, religion, national origin, age, sex or disability. This policy relates to all aspects of construction jobs hiring, including employment, placement, upgrading, demotion, transfer, layoff, recall and termination; rates of pay or other forms of compensation; selection for training; to the use of all facilities and to participation in all company sponsored employee activities.

Benefits
Bray Construction Services asks you to "build excellence" in all areas of your life both personally and professionally. In return for your commitment, we focus on providing you with excellence in your personal life, by offering an employee benefits package above and beyond the standard. As part of our construction jobs hiring process, we offer a comprehensive package to eligible employees and dependents including:
Medical benefits

Dental and vision programs

Life/AD&D insurance

Supplemental life and dependent life insurance

401(k) plan

Bonus program

Employee assistance program

Flexible spending program